2022 Wisconsin Triennial: Ain't I A Woman?
April 23, 2022 – October 9, 2022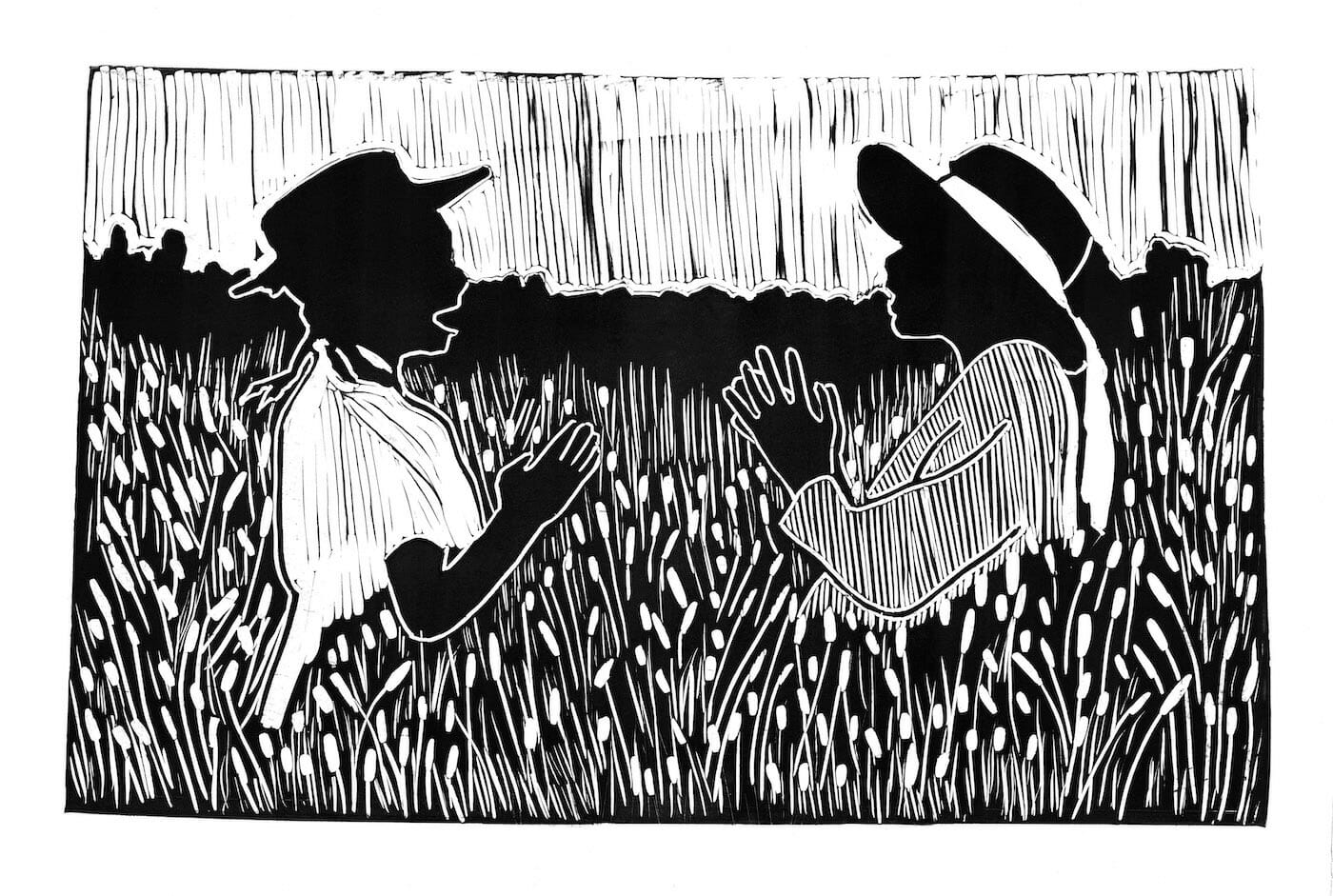 About
Fatima Laster, Guest Curator
The Wisconsin Triennial, a cornerstone of the Museum's curatorial programming, is known as a celebration of the breadth and range of artistic practices in the state. For the first time in the Triennial's history, the exhibition is being organized by a Guest Curator, Fatima Laster. Laster is owner, operator, and curator of 5 Points Art Gallery + Studios in Milwaukee. Ain't I A Woman? highlights Black women artists in Wisconsin who expand upon the nature and scope of art production. The exhibition will highlight an intergenerational group of women working across different disciplines, including murals, printmaking, sculpture, painting, performance, textiles, and more.
The theme of the 2022 Wisconsin Triennial is influenced by abolitionist and women's rights advocate Sojourner Truth's quote and author bell hooks' book on Black feminism, entitled Ain't I A Woman?. Laster's exhibition draws much needed attention to the fact that most racial and gender-based equity and inclusion opportunities in the arts have been dominated by Black men and white women to the exclusion of Black women. Ain't I A Woman? expands the discourse and highlights trailblazing women and their work.
Featured artists include: Anika Kowalik, Ariana Vaeth, Blanche Brown, Portia Cobb, Chrystal Denise Gillon, Della Wells, Emily Leach, Gabrielle Tesfaye, Joya Jean, Kierston Ghaznavi, LaNia Sproles, Lilada Gee, Martina Patterson, Maxime Banks, Nakeysha Roberts Washington, Nia Wilson, Rhonda Gatlin-Hayes, Rosemary Ollison, Rosy Petri, Ruthie Joy, Sharon Kerry-Harlan, Sonji Yarbrough Hunt, and Tanekeya Word. Learn more about them.
Ain't I A Woman? will be presented in the Museum's State Street Gallery, Lobby, and The Shop, and be accompanied by robust educational programming throughout the run of the exhibition organized by Charlotte Cummins, Director of Education and Programs, and an opening celebration on April 23, 2022, from 5-8 PM coordinated by Annik Dupaty, Director of Events and Volunteers.
Accessibility
Exhibition labels are available in English and Spanish.
---
Interview with Guest Curator, Fatima Laster
Get to Know the Artists
---
---
Press Coverage
Milwaukee Artist Named First Guest Curator for Madison Museum of Contemporary Art's 'Wisconsin Triennial'
– Shepherd Express
MMoCA, Guest Curator Fatima Laster announce 2022 Wisconsin Triennial artists
– Madison365
MMoCA exhibit to highlight 23 Black women artists in Wisconsin
– The Cap Times
---
---
Exhibition Support
Major Sponsorship for the 2022 Wisconsin Triennial has been provided by Gina and Michael Carter, and Darcy Kind and Marc Vitale. Additional support has been provided by Frank Beer Distributors and Dane Arts with additional funds from the Endres Mfg. Company Foundation, the Evjue Foundation, Inc., charitable arm of the Capital Times, the W. Jerome Frautschi Foundation, and the Pleasant T. Rowland Foundation.