Selected Artists for "Ain't I A Woman?"
Anika Kowalik
Anika Kowalik bore roots in Milwaukee, Wisconsin, and completed a BFA in Printmaking at Milwaukee Institute of Art and Design in 2017. Kowalik's current practice channels personal experiences as a young black femme to explore the depths of institutionalized racist ideology, ancestry, and the coming of age to create works that record their own history. As a person who is a part of a marginalized group, it is vital to unpack the truth through many facets of documentation. Kowalik finds it easier to communicate these personal experiences through materiality, expanding beyond the physical body we commonly search for. Kowalik recently completed their first Artist-In-Residence at the John Michael Kohler Arts Center in April 2021.
---
Ariana Vaeth
Ariana Vaeth is a Baltimore-raised artist focused on contemporary personal narrative through the self portrait. A graduate of the Milwaukee Institute of Art and Design, she completed an exchange program at the Maryland Institute College of Art. Vaeth has exhibited at the Museum of Wisconsin Art in West Bend, Wisconsin; the Haggerty Museum of Art in Milwaukee, Wisconsin; Terrault Gallery in Baltimore, Maryland; and in Chicago, Illinois, at the Woman Made Gallery and the Museum of Science and Industry for Black Creativity. Vaeth is the recipient of several awards and accolades, including being named a Mary L. Nohl Fellow in the Emerging Artist category, two Gener8tor.Art grants, and the 2020 Wisconsin Visual Art Achievement Award.
---
Blanche Brown
Blanche Brown is an art therapist and marriage and family therapist who believes in the power of art to heal. Brown is an art and community activist whose work addresses social injustices and the psychological and psychosocial impact these issues have on underserved and underrepresented groups. Her artwork provides a forum for youth, women, minorities, and diverse individuals to openly discuss the challenges they encounter. As a professional artist for over 20 years, Brown has exhibited both locally and nationally and has been a guest artist and artist-in-residence at several schools and community programs.
---
Chrystal Denise Gillon
Chrystal Denise Gillon is a visual artist who grew up in a creative and resourceful home where she was encouraged to use her innate ability to "make things." She graduated with a BA in art education from Alverno College, and later received a BFA from the Milwaukee Institute of Art and Design. Gillon couples her fine arts training with self-taught skills and has been working in collage, mixed media, and assemblage for a number of years. She uses a variety of mediums mixed with found and recycled objects as she explores themes from the perspective and experiences of an African-American woman, as a follower of Jesus, and as expressions of nostalgia. She was an artist-in-residence at the Mandel Creative Group Plaid Tuba Art Studio and was honored as a recipient of the Sisters of Creativity.
---
Della Wells
Della Wells is a self-taught artist who began drawing and painting in earnest at the age of 42. Her creative process stems primarily from her personal experiences embellished through the art of storytelling. She has exhibited nationally and internationally, including the Milwaukee Art Museum, Wisconsin; John Michael Kohler Center For the Arts, Sheboygan, Wisconsin; Loyola Museum of Art, Chicago, Illinois; and the Huntsville Museum of Art, Alabama, among others. Her work is in over 100 private, corporate, and museum collections, including Northwestern Mutual Insurance, Milwaukee Bucks, and The Wright Museum of Art. A play about her life, Don't Tell Me I Can't Fly, was written for a performance at The Kennedy Center in Washington, D. C. and it was also presented in Wisconsin. Merging visual art and storytelling, she has illustrated two children's books.
---
"Hi, my name is Emily Leach, and ain't I irreducible?"

– Emily Leach, Artist
Emily Leach
Emily Leach's creative practice and research focuses on blackness, bodies, (re)production, growth, and language. Leach studies glass to consider the philosophies and strategies of optics. She has exhibited locally and nationally, and her work has been published in New Glass Review and Gumbo Magazine. She was a semi-finalist for the Forward Art Prize for visual artists in Dane County in 2019 and 2020. She was also recognized as one of the Madison Bridge Work Emerging Artists (2019-20) through Arts + Literature Laboratory. Photo by Ken Flanagan.
---
"Hi, I am Gabrielle Tesfaye. Ain't I a waero ዋዕሮ ? ዋዕሮ (Waero) in my language, Tigrinya, means a courageous warrior woman who fights for her people."

– Gabrielle Tesfaye, Artist
Gabrielle Tesfaye
Gabrielle Tesfaye is an interdisciplinary artist versed in painting, film, and animation. Her work is rooted in ancient art traditions and cultural storytelling from her Jamaican and Ethiopian background. Outside of exhibiting painting works, she expands her art in the animation studio, creating personal and cultural narrative films. Tesfaye obtained her BFA from the Peck School of the Arts at the University of Wisconsin-Milwaukee. Tesfaye has been recognized in publications such as Vogue, AFROPUNK, and Majestic Disorder Magazine. Her work has been screened and exhibited internationally including in London, Germany, Ethiopia, Thailand, Indonesia, Brazil, and Sweden. She is the recipient of the Milwaukee Film Brico Forward Fund, and Mary Nohl Suitcase Export Fund.
---
Joya Jean
Joya Jean was born in Chicago, Illinois. Raised in a house with five other women, including her grandmother, the experience had a major impact on her creative drive, and it embedded the distinguished images that she reflects in her art. With fine art and braiding both being a passion for Jean, she began to experiment with incorporating hair as a medium in her practice. Integrating braided material quickly became more of a ritual, adding new meaning in her work. She has also dabbled in numerous mediums and materials, including wood/furniture-making, interior designing, sculpture work, and painting. Jean graduated from the Milwaukee Institute of Art and Design with a BFA and a minor in interior architectural design.
---
Kierston Ghaznavi
Kierston Ghaznavi is an illustrator and artist, both traditional and digital. Her vibrantly-colored and articulated paper and wooden dolls depict the beauty and unique personalities of Black women today. In addition, the artist's work incorporates Black pop culture, Afrocentric themes, natural hair, affirmations of self-love, and plus-size body appreciation. Ghaznavi earned her BFA in Graphic Design from the Peck School of the Arts at the University of Wisconsin-Milwaukee. Her work has been in numerous exhibitions in Southeastern Wisconsin, including Represent at the Racine Art Museum, This is America at 5 Points Art Gallery + Studios, and 30x30x30 at Var Gallery in Milwaukee.
---
LaNia Sproles
LaNia Sproles' body of work spans several disciplines, including printmaking, drawing, and collage. The philosophies of self-perception, queer and feminist theories, and inherent racial dogmas are essential to her work. She examines the works of feminist artists and writers such as Octavia Butler, Rebecca Morgan, and Kara Walker. Sproles graduated with a BFA from the Milwaukee Institute of Art and Design in 2017. In 2020, she completed her year as a 2019 Mary L. Nohl fellow, continued as a teaching artist-in-residence at the Lynden Sculpture Garden, and guest curated an exhibition hosted by NADA art fair with Green Gallery.
---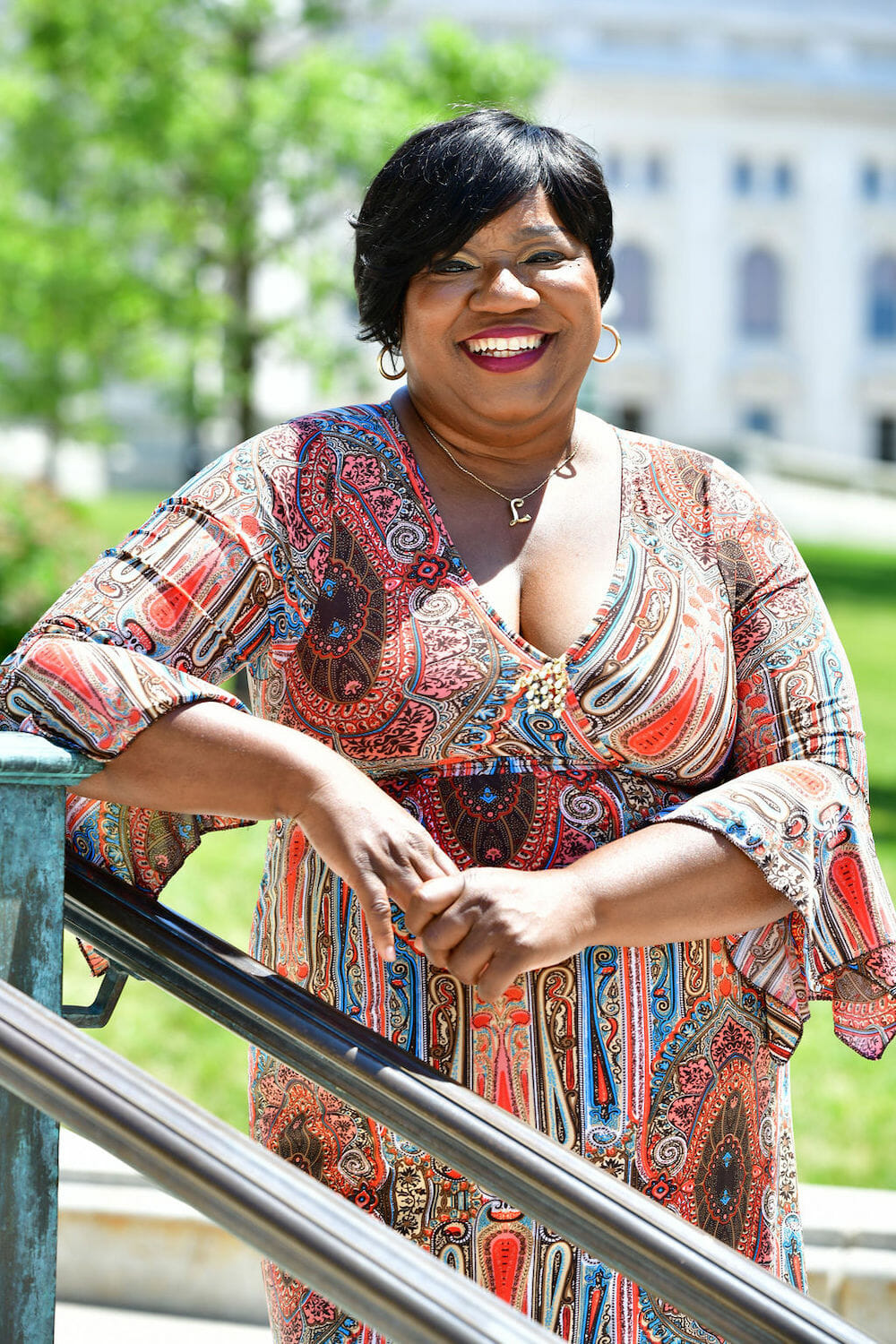 Lilada Gee
Lilada Gee is an artist, muralist, healer, preacher, author, international inspirational speaker, and podcast host. Drawing upon her experiences as a survivor of both childhood sexual abuse and domestic violence, Gee founded a nonprofit organization—Defending Black Girlhood—that specializes in advocating for Black girls being safe in their homes, schools, and communities to live, learn, and be loved. Via her Black Woman Heal Collective, she has sparked an international healing movement throughout the African Diaspora that empowers Black women to create safe places for themselves and Black girls to heal.
---
Martina Patterson
Martina Patterson is an artist, master naturalist, herbalist, and environmental educator. Through her art, fiber, and eco-mixed media, she attempts to explore, share, and emanate the loops and patterns that define connections with the intent to grow, inspire, and educate. For over 7 years, she has served as a volunteer, artist, and community organizer for FLOW–a rural/urban consortium of artists, farmers, and creatives. Some of Patterson's most recent collaborative artworks can be viewed on The Great Sauk State Trail and at Baraboo Middle School. Recent nature projects include trail building and future land restoration in Milwaukee, Wisconsin, as well as transplanting apple trees from Sauk County—Maa Wakacak (Ho-Chunk Sacred Earth)— near Baraboo, Wisconsin, into Havenwoods State Forest in Milwaukee, Wisconsin.
---
Maxime Banks
Maxime Banks is an award-winning, interdisciplinary artist, and a time traveler of the Black American Diaspora with Illinois, Louisiana, and Mississippi roots. Her praxis intersects science, visual art, technology, and design with otherness sensations across Afrofuture anamnesis, collage, writing, poetry, textiles, and painting. She composes self-portraits as documentary constellations of her journey as a Black American woman emigrant to Europe and then to the Southern Antipodes. She translates quantum entanglement, quantum tunneling, and subatomic particle ghosts as metaphors of Black alienation, Blackness ontology, and Black Joy. Banks received her BS and BFS (Honors) from universities in the United States and Paris, France. Her MFA postgraduate research study is at the University of New South Wales/UNSW Art & Design, Sydney, Australia.
---
Nakeysha Roberts Washington
Nakeysha Roberts Washington is a performance and published literary artist. She received an MS Ed and has 13 years of experience as an educator in secondary and post-secondary institutions working in areas of literature and writing, curriculum, and instruction. She is the owner and Creative Director of Genre: Urban Arts (GUA)—where creatives can grow their skills through workshops and courses, become published, showcase art and multidisciplinary works through exhibitions, and flex one's performance skills at organized pop-up events. GUA also serves as an educational consultant group to develop literacy and arts workshops that center upon culturally responsive practices, anti-racist/anti-biases philosophies, and social justice topics. As an artist, Roberts Washington recently performed a monologue in Brooklyn, New York, at the Billie Holiday Theater as part of a showcase entitled 50 in 50: What Place Do We Have in this Movement?
---
Nia Wilson
Nia Wilson is a multidisciplinary artist and storyteller. She received her BA in Studio Art and Journalism from the University of Wisconsin-Milwaukee in spring of 2020. Her artistic explorations span from fibers, video, painting, photography, and sculpture to poetry and narrative forms. In 2018, she studied abroad in Rio de Janeiro, Brazil, and received an internship at the Institution of Afro-Brazilian Research and Studies, an institute aimed to preserve, research, and educate around the Afro-descendant culture in Brazil and keep the legacy of the late artist, Abdias Nascimento. Wilson has worked with Community Arts organizations within Milwaukee, such as Artist Working in Education. Currently, she has a fellowship at the Museum of Wisconsin Art in the Education Department. Wilson has exhibited her artwork in multiple venues throughout Milwaukee.
---
Portia Cobb
Portia Cobb is an interdisciplinary artist deeply interested in telling stories that reflect the double-consciousness of Black American identity, history, memory, and forced forgetting. Her body of work and research has joined these themes within short-form documentary video, digital photography, field recordings, collaborative installation, and community-engaged performance art. Cobb holds an MA from San Francisco State University and a BA from Mills College. She teaches at University of Wisconsin-Milwaukee in the Department of Film, Video, Animation and New Genres.
---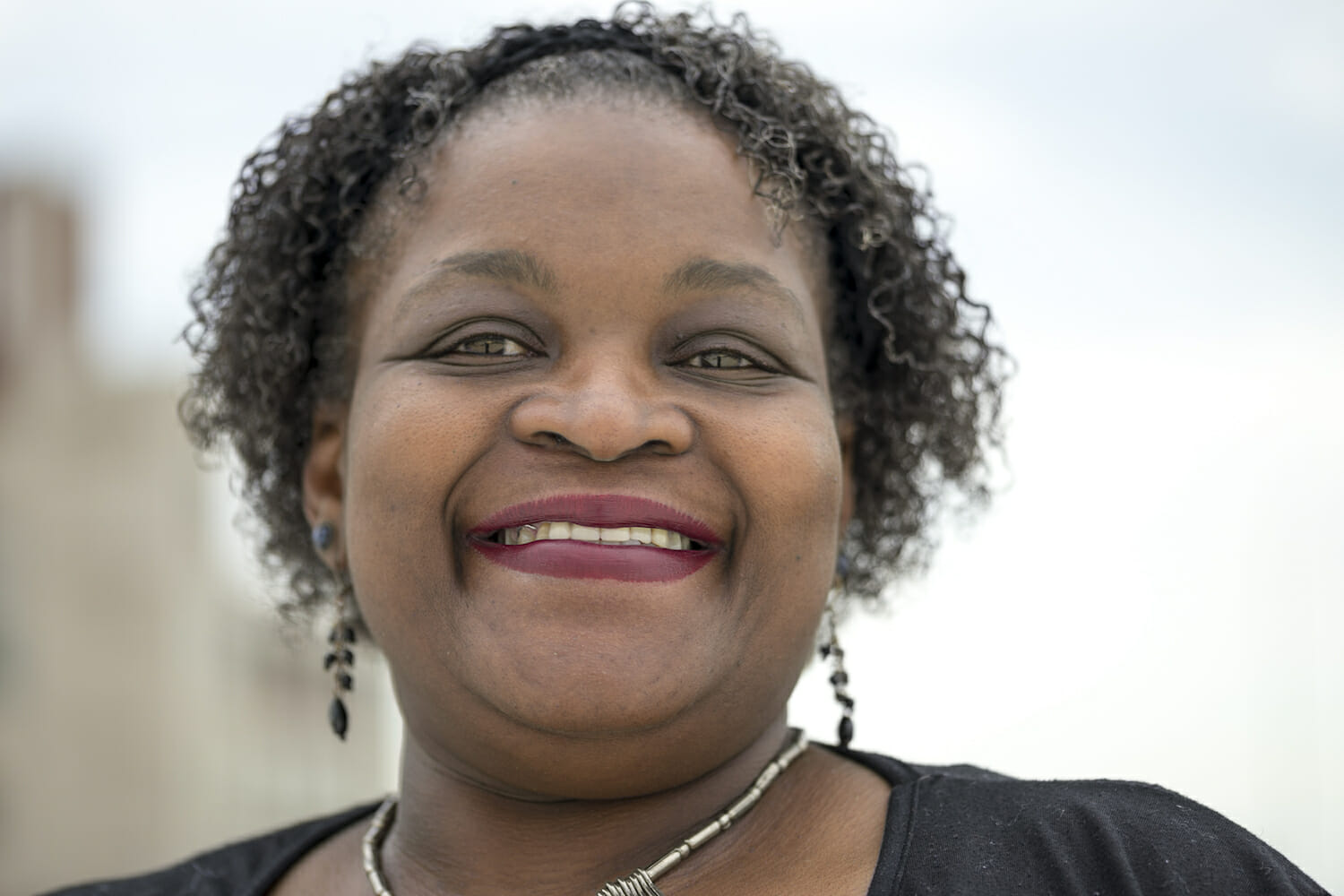 Rhonda Gatlin-Hayes
Rhonda Gatlin-Hayes is a self-taught artist. Upon her mother's death, she inherited a multitude of sewing notions, buttons, fabrics, and crafting items. Inspired by the idea that these broken, devalued, disregarded, or unwanted items could be repurposed and re-elevated, Gatlin-Hayes' childhood creativity reemerged, resulting in detailed assemblages and collages. Her whimsical, but lifelike, artworks incorporate fabric, leather, beads, glass, wood, screws, nails, buttons, wire, metal, shells, rocks, minerals, bone, string, paper, and feathers—uniting unlikely objects to show the beauty in their differences. Celebrating the strength of the human spirit, she creates representational masks that depict and carry the message that everyone has worth and that no one should be taken at face value; everyone should be looked at more closely, for what lies beneath.
---
Rosemary Ollison
When Rosemary Ollison was 16 years old, she moved to the Midwest from a plantation in Arkansas. A self-taught artist, she began making art in 1994 while healing from an abusive marriage. For the last three decades, Ollison has explored numerous media in her work. Her work reflects her identity as a Black woman and celebrates the power, individuality, and mystique of other women. Besides drawing, she collects glass, leather, bracelets, beads, bones, and jewelry and repurposes these materials into sculptural works. She has redesigned her small apartment with layers of pattern, duct tape sculptures, curtains of woven leather, crazy quilts, and inventive drawings. Ollison also designs clothing and writes poetry.
---
Rosy Petri
Rosy Petri is a mother, artist, and storyteller. In 2021, she served as the inaugural Artist-in-Residence at the bell hooks center at Berea College. In 2020, she was selected as a Mary L. Nohl Emerging Artist Fellow and a Mildred L. Harpole Artist of the Year from the City of Milwaukee Arts Board. In 2019, as the 11th Pfister Artist in Residence, Petri created a space to showcase her fabric portraits, record podcast interviews, and celebrate traditions of the African diaspora. In addition, she was a Milwaukee Artist Resource Network mentee under artist Della Wells. Petri's work can be viewed in several prominent Milwaukee locations, including the Pfister Hotel, Northwestern Mutual's Giving Gallery, and the Milwaukee County Courthouse.
---
Ruthie Joy
Ruthie Joy is a self-taught visual artist and graduated with a BA in Psychology from Alverno College. Her works are saturated with bright colors that flow across various mediums, including canvas, paper, ceramic, and glass. She experiments with used coffee grounds which, when combined with acrylic paint, allow her to create a heavy multi-dimensional texture on her pieces. Joy uses her art to express the significant role of hair in defining the identities of various cultures, particularly African Americans. She uses her own hair as an integral part of her art to add depth and authenticity. Joy has exhibited extensively, including Women of Creativity at the Museum of Wisconsin Art in 2020. In 2019, Joy was accepted into Milwaukee Artist Resource Network (MARN) mentor program.
---
Sharon Kerry-Harlan
Sharon Kerry-Harlan is known for her textile works, paper collages, and paintings. Her work explores elements of her ancestry while resonating with a clear understanding of both the chaos and the order of modern, metropolitan life. Kerry-Harlan moved to the Midwest as an adult, where she graduated from Marquette University. In addition to working as an Academic Coordinator at Marquette University, she taught textile and quilting courses as an adjunct professor at the University of Wisconsin-Milwaukee. At the same time, she began taking classes at the Milwaukee Institute of Art and Design, developing her body of work alongside her professional career. Now retired from the educational field and focused full-time on making art, Kerry-Harlan continues to create and experiment with fabric manipulation in her characteristic mixed-media and painted works. Her works have been collected and exhibited by museums across the country and internationally.
---
Sonji Yarbrough Hunt
Sonji Yarbrough Hunt has made things, makes things, and will make more things.
---
"Hi, my name is Tanekeya Word, ain't I simultaneously: the past, the present and the future."

– Tanekeya Word
Tanekeya Word
Tanekeya Word creates multimedia visual art such as paintings, drawings, prints, and book art. Word earned a BA in English and Afro-American studies from Howard University, and studied painting under James Phillips of AfriCOBRA. She holds an MA in arts management from the American University and is currently an Urban Education dissertator, with a specialization in Critical Race Theory in Art Education. Word's forthcoming dissertation is entitled Black Womanhood + Black Aesthetics in Art Education. She has participated in national exhibitions, including the Metropolitan Museum of Art, New York; Koplin Del Rio Gallery, Seattle, Washington; and HighPoint Center for Printmaking, Minneapolis, Minnesota. Her work is held in several private and public collections, including the Getty Research Institute, Los Angeles, California; The Metropolitan Museum of Art, New York; Museum of Fine Arts, Boston; Smith College Museum of Art, Northampton, Massachusetts; and Milwaukee Art Museum, Wisconsin.