Floyd Newsum: Evolution of Sight
May 20, 2023 – October 8, 2023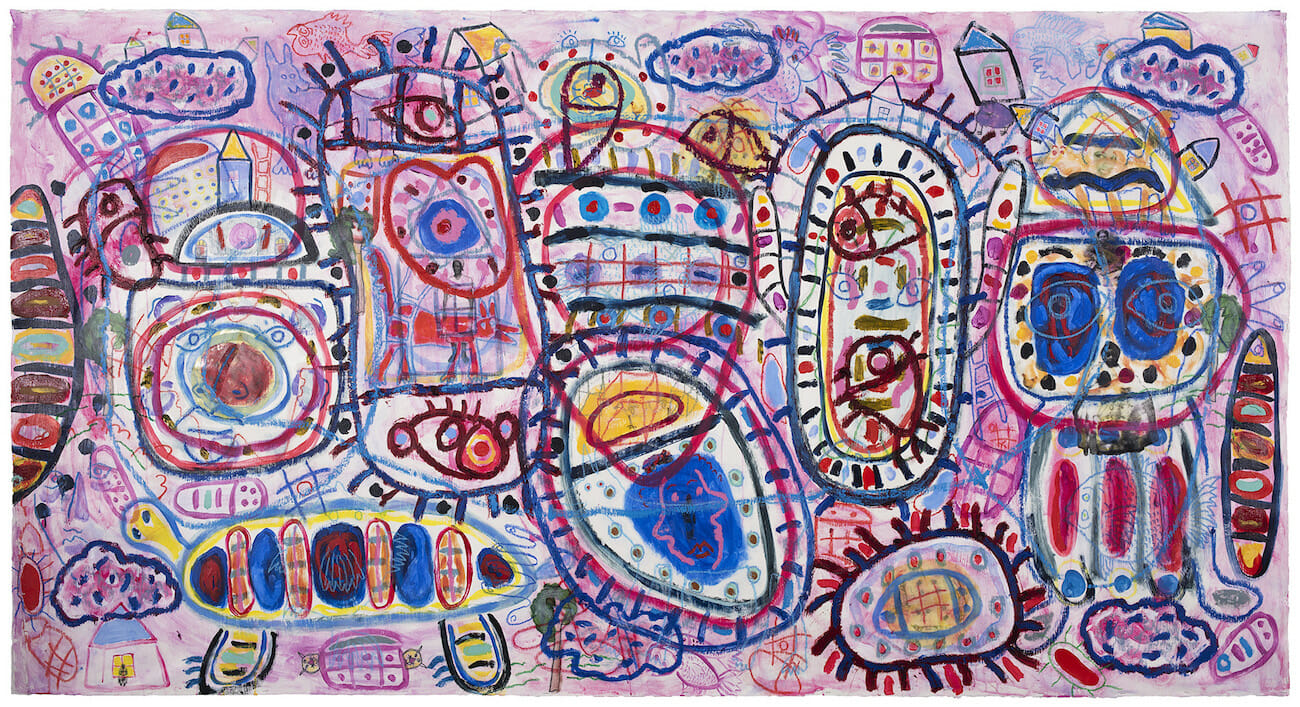 About
On view: Main Galleries (Second Floor)
The Madison Museum of Contemporary Art (MMoCA) will present Floyd Newsum's first large-scale retrospective, which will reflect on the Memphis-born artist's entire practice, including his paintings, printmaking, and public art commissions. With a career spanning nearly 50 years, Newsum invites viewers to look closely at his works in order to provoke them into further consideration of the personalized signs and imagery that he utilizes. Each work captures the deeply personal history of the artist with family photographs and symbols veiled by richly layered color and textures that create tactile surfaces. As Newsum explains, "My career covers 50-plus years of creating works of art that are exploring color, marks, and surfaces in various mediums. I call my evolution in creativity a problem-solving event of expression of the soul."
The exhibition will be organized by two guest curators, Dr. Lauren Cross and Mark Cervenka, who will collectively engage in a dialogue that reflects on the depth and extent of the artist's production. Rather than curating a traditional retrospective, Cervenka will look back to Newsum's foundational pieces and Cross will bring attention to work made in the last few unprecedented years. This collaboration will result in a nesting exhibition of early works in conversation with the artist's most recent series.
---
Floyd Newsum graduated from Memphis College of Art, Tennessee, with a BFA in 1973 and from Temple University, Philadelphia, Pennsylvania, with an MFA in 1975. His public art projects in Texas include the Wheeler Avenue Baptist Church, two Houston Metro Light Rail Station art designs, seven sculptures for Houston's Main Street Square Station, four paintings in the Commerce Building of the University of Houston-Downtown, a suspended sculpture for the lobby of the Acres Home Multi-Service Center in Houston, and five suspended sculptures for the lobby of the Hazel Harvey Peace Building in Fort Worth, Texas. His paintings and prints are in private collections, public museums, universities, and other public institutions, including: Smithsonian National Museum of African American History and Culture, Washington, D.C.; University of Maryland, College Park; Museum of Fine Arts Houston, Texas; Xavier University, New Orleans, Louisiana; and Philadelphia Museum of Art, among others. He was one of ten artists to receive the 2008 Artadia Artist Grant from New York. He is the former coordinator of the art studio sections in the Department of Arts and Communication at the University of Houston-Downtown and teaches courses in drawing, painting, and art appreciation.
---
---
---
Floyd Newsum x MMoCA
Artist Talk and Live Q&A with Floyd Newsum
Curators Panel
---
---
---
Presenting sponsorship for Floyd Newsum: Evolution of Sight has been provided by Jan and Bill DeAtley. Major sponsorship has been provided by Darcy Kind and Marc Vitale. Additional support has been provided by Frank Beer Distributors and New Glarus Brewing Company. Generous support for exhibition programming has been provided by the Wisconsin Arts Board with funds from the State of Wisconsin and the National Endowment for the Arts.