Rooftop Cinema
View the full film lineup for the 2023 program.
2023 Program
Thursdays at Sundown • August 10, 17, 24, and 31
Bring a friend, bring a blanket or camp chairs, and prepare yourself for an evening of independent films and videos under the stars. Rooftop Cinema returns to the Museum's Rooftop Sculpture Garden each Thursday this August for its eighteenth season. Films begin at sundown, approximately 20 minutes after sunset.
Ticket Information
Rooftop Cinema is $7 per screening/free for MMoCA members (including the free membership tier Friends of MMoCA) and ages 18 and younger.
Admission is at the Lobby reception desk beginning at 7:30 PM.
Screenings relocate to the Lecture Hall if rain is predicted.
Frequently Asked Questions
Is seating is provided?
Limited seating is provided, but we encourage you to bring a blanket or a chair for more comfort.
Is the rooftop restaurant open?
MMoCA does not currently have a rooftop restaurant, so there is no bar or restaurant food being served.
Will there be any snacks or refreshments available for purchase?
Yes. Water and snacks are available for purchase. Carry-ins are not allowed.
When does the film start?
The film start times are approximate and depends on sunset and light levels. We recommend you find your spot by 8:10 PM.
Where will tickets be sold?
Ticket sales are in the Lobby and begin at 7:30 PM the night of the screening.
How can I attend for free?
All members (including the free Friends of MMoCA tier) can attend all Rooftop Cinema screenings for free. Become a member today.
Otherwise, those age 18 and younger can attend for free.
---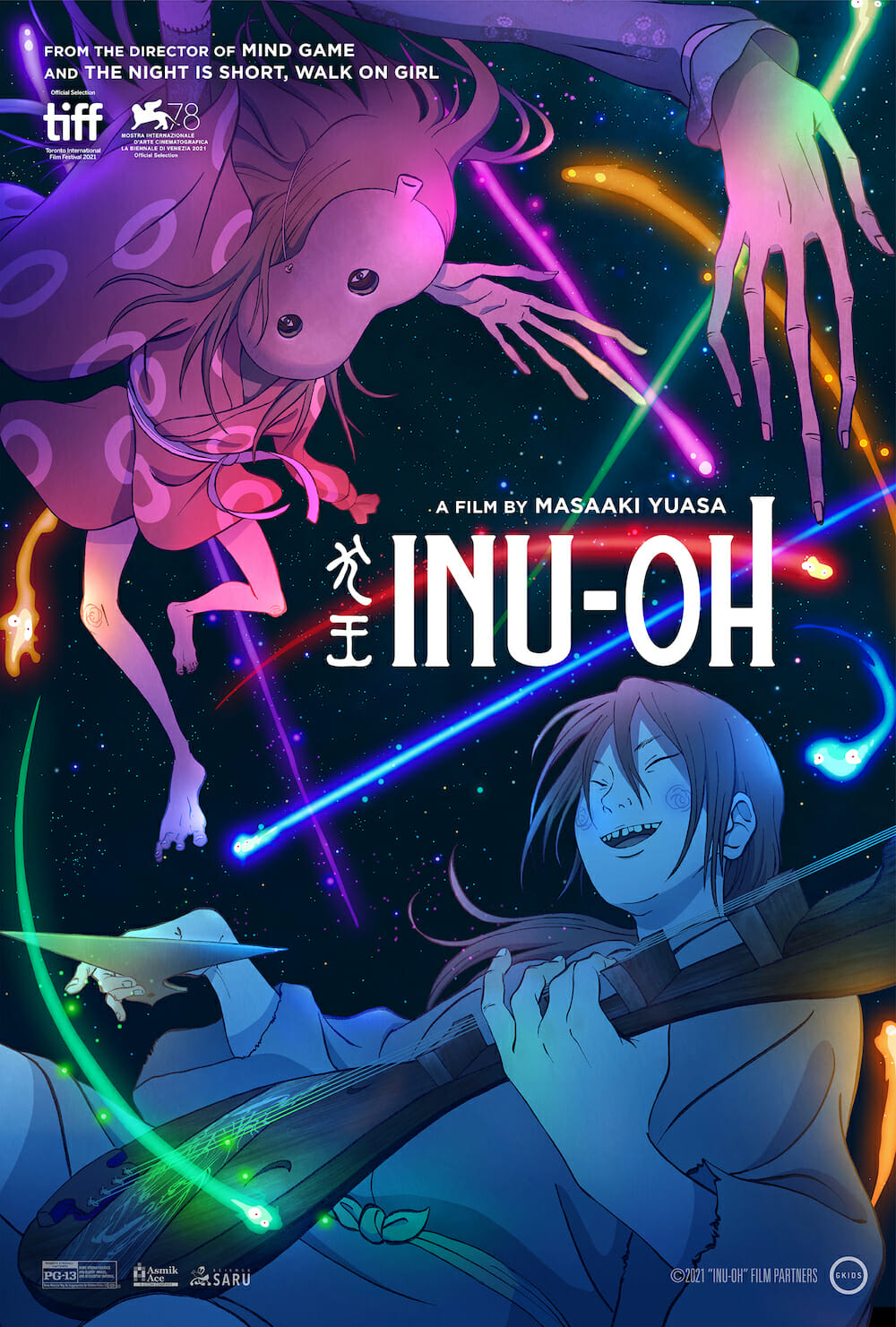 Thursday, August 10: Inu–Oh
Masaaki Yuasa | 2022 | Japan | 98 minutes
Rooftop Cinema kicks off the 2023 season with this acclaimed anime feature from director Masaaki Yuassa (Mindgame, The Tatami Galaxy). Fourteenth-century historical fiction plays out with a heavy glam-rock sensibility in this story of two outcasts who use their talents to achieve stardom and challenge the social and political status-quo. Nominated for Best Animated Feature at the Golden Globes.
"A rich, unstable alloy of history, legend, musical pageantry and cinematic psychedelia, it mounts an argument for mind-expanding, complacency-rattling art in a world that often prefers the opposite." –Justin Chang, The Los Angeles Times
In Japanese with English subtitles.
Content Warning: Rated PG-13, not appropriate for younger viewers due to violent imagery.
---
Thursday, August 17: Alma's Rainbow
Ayoka Chenzira | USA | 1994 | 95 minutes
A rediscovered and restored independent feature from 1994, Alma's Rainbow delivers insightful and humorous portraits of middle-class African-American women in Brooklyn who must decide whether to adhere to social expectations or to determine their own path. With this restoration, director Ayoka Chenzira has reclaimed her chapter in independent film history.
"A gorgeous clarion call for our young Black girls, heralding the community, creativity and confidence that is the pride of our culture." –Ann DuVernay, director, Selma (2014)
"Chenzira's much celebrated and award winning early work is essential viewing today as much as it was when first released in 1994." –Julie Dash, director, Daughters of the Dust (1991)
---
Thursday, August 24: Earth II
Anti-Banality Union | USA | 96 minutes
The Anti-Banality Union is a collective that re-cuts Hollywood blockbusters into new feature-length films. Earth II is a mash-up of action, disaster and science fiction films across three decades that creates a new narrative commenting on global warming and the cruel logic of American capitalism. Top box office stars appear to merge from multiple films into single characters, commenting both on Hollywood ideology and the narrow range of characters these icons have played within mainstream cinema. Earth II is the most expensive climate disaster epic to be produced for no money.
---
Thursday, August 31: Rewind & Play
Alain Gomis | 2022 | France, Germany | 65 minutes
Recently discovered footage of Thelonious Monk from late 1969 provides new insight to his music and career in two significant ways. First, rarely seen performance footage reminds us of his musical genius. Second, deleted footage from an interview on French television clearly illustrates how Monk had to deal with casual racism throughout his life despite his acclaim as a musician.
"A minor masterwork of historical investigation and a fervent tribute to the epochally great musician… Monk's solo performances [are] spectacular." –Richard Brody, The New Yorker
"With Gomis's arrangement of footage, viewers bear witness to Monk as he subtly challenges his interlocutor… and ultimately Monk's effortlessly innovative compositions." –Anthony Hawley, Hyperallergic
Watch the trailer and learn more about the film at Grasshopper Films' website.