MMoCA Presents "Natalie Frank: Unbound"
Natalie Frank: Unbound Press Release
MADISON, WI AND KANSAS CITY, MO—The Madison Museum of Contemporary Art (MMoCA) and Kemper Museum of Contemporary Art (Kemper Museum) are pleased to announce Natalie Frank: Unbound, the first survey exhibition of Brooklyn, New York-based artist Natalie Frank's (American, born 1980) drawings inspired by some of the best-known and most controversial literary narratives. The exhibition will be on view at MMoCA June 5–October 3, 2021 before traveling to Kemper Museum in Kansas City, MO, where it will be on view from January 28–May 15, 2022.
Spanning a decade of Frank's feminist drawing practice, Unbound will present work from the artist's four major drawing series, each of which is the result of Frank's rigorous research in feminist literature. "Fairy tales captivated me because many began as women's oral tales that articulated female desires and fears," said Frank. "Yet over time their authorship was erased and their voices neutered. I restore the identities of these overlooked female artists and transform their stories to create contemporary paradigm-breaking female heroines."
In "Tales of the Brothers Grimm" (2011–14), Frank presents the unvarnished original versions of these tales as images that celebrate female agency by elevating heroines and villainesses. Expanding on the history of illustrated books, figuration, and personal and political narrative, Frank's drawings comprise the largest collection of Grimm's fairy tales ever portrayed by an artist. In 2019, Ballet Austin commissioned the production of "Grimm Tales," a full-length ballet based on Frank's drawings.
With her characteristically fluid gestural marks, Frank adds visual drama to these tales of revolt and transformation. In each of her twenty black-and-white gouache-on-paper drawings, she represents a key scene from Jack Zipes's anthology "The Sorcerer's Apprentice" (2017).
In a suite of gouache and chalk pastel drawings, Frank reclaims "Story of O" (2017–18) for feminists and gives image to the psychosexual narratives of the book's key scenes. In masterfully carnal compositions, she depicts O, the female protagonist, consensually engaging in scenarios of physical submission and sexual freedom. This series deepens Frank's exploration into desire, laying bare the power structures and practices surrounding the complicated sexuality of female bodies.
Finally, Frank's drawings of "Madame d'Aulnoy's" (2019–20) shrewd heroines are anything but conventional. She presents the author's fantastical stories through a complex layering of color, form, material, and gesture. Frank's visual contradictions—combinations of abstraction and figuration—parallel d'Aulnoy's female protagonists, who, by embodying both evil and virtuousness, present a nuanced understanding of female identity.
Frank's practice, in dialogue with the #MeTOO and TIME'S UP movements, continues to raise questions of equity and advocacy for women's voices. "We need to be asking questions in art," Frank said. "And these are the kinds of questions we should be asking."
"Frank's deep dive into literature is coupled with the practice of driving these conversations forward with her eloquent layering of imagery and subjects explored through a feminist lens," said Erin Dziedzic, one of the curators of the exhibition. "She is moving the needle through her work with historical literature and her commitment to championing female voices both as the authors and subjects of their own experiences."
Natalie Frank: Unbound has been organized by MMoCA and Kemper Museum and co-curated by Leah Colb, director of exhibitions at MMoCA and Erin Dziedzic, director of curatorial affairs at Kemper Museum.
Marni McEntee
Madison Museum of Contemporary Art
Cell: 608.515.0137
marni@mmoca.org
Images
Attribution
Natalie Frank, All Fur III, from Tales of the Brothers Grimm, 2011–14 gouache and chalk pastel on paper, 30 x 22 inches, Private Collection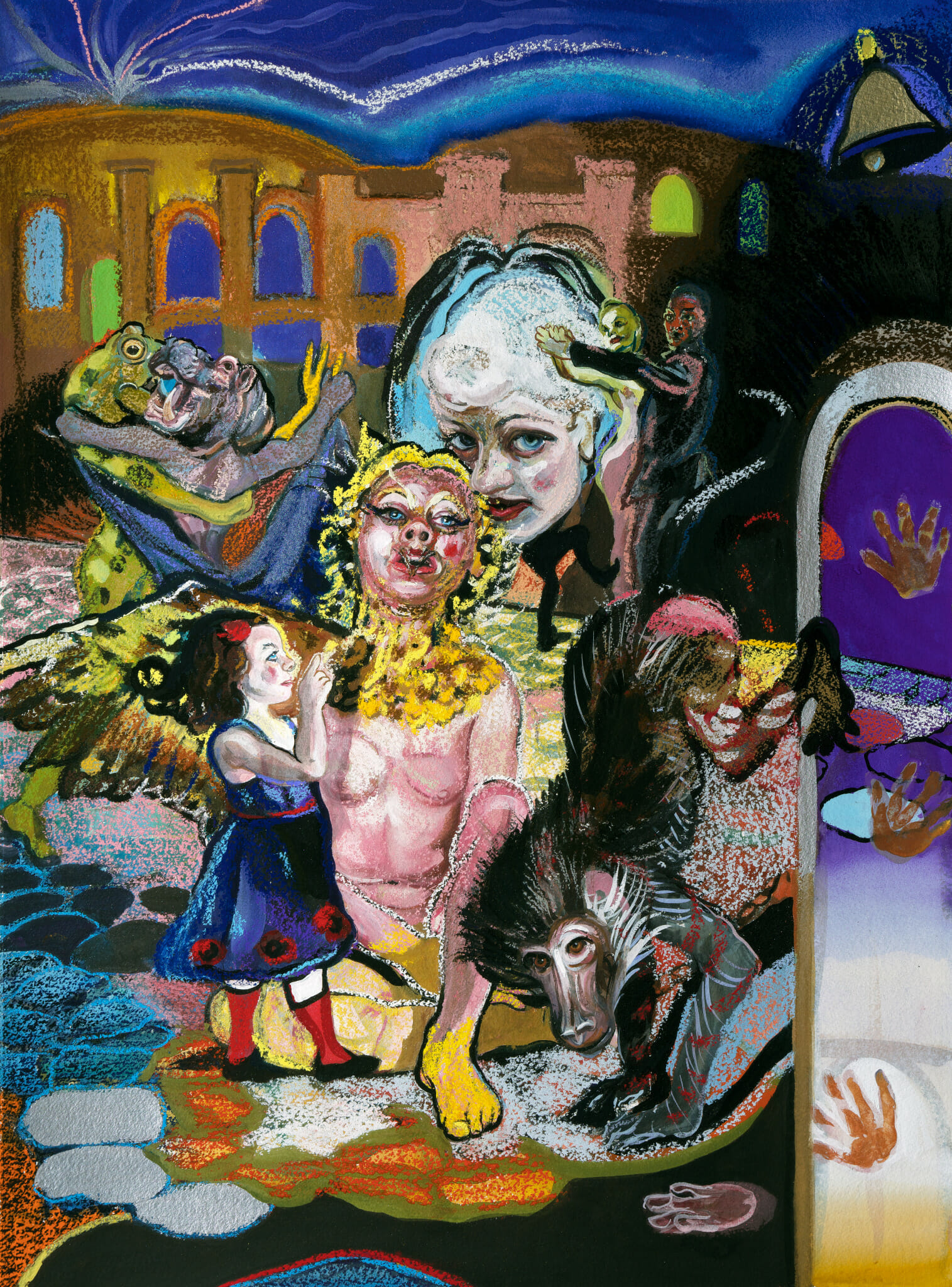 Attribution
Natalie Frank, Story of O XV, 2017–18 gouache and chalk pastel on paper, 30 x 20 inches, Collection of Kathleen and Chris Loughlin
Attribution
Natalie Frank, Story of O IV, 2017–18 gouache and chalk pastel on paper, 30 x 20 inches, Collection of KAWS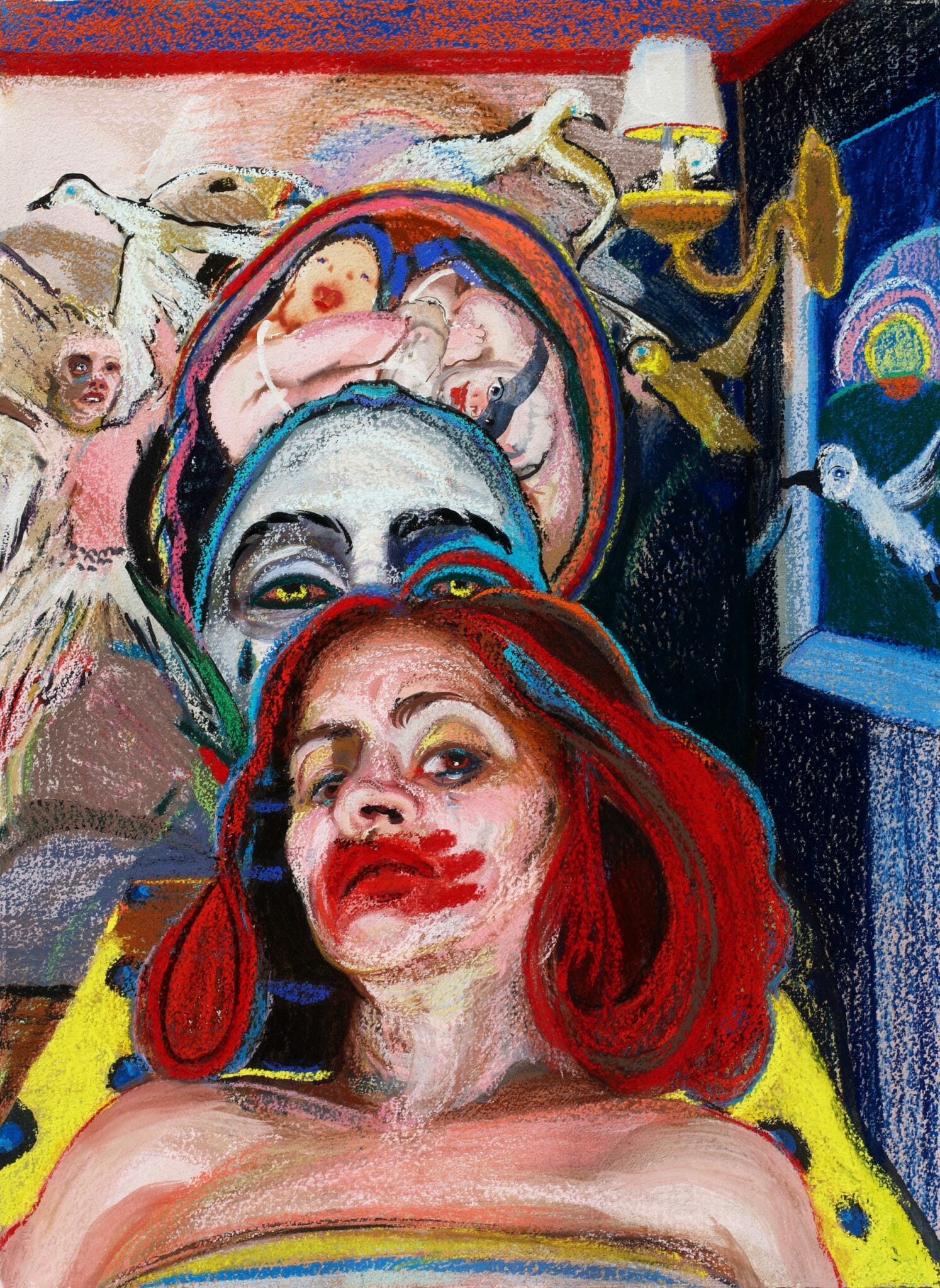 Attribution
Natalie Frank, The Six Swans III, from Tales of the Brothers Grimm, 2011–14 gouache and chalk pastel on paper, 30 x 22 inches, Collection of Eric Herschmann
Attribution
Natalie Frank, A.K. Ramanujan, "The Magician and His Disciple," (1997), from The Sorcerer's Apprentice, 2016 gouache on paper, 13 ¼ x 8 ¾ inches, Private Collection
Attribution
Natalie Frank, Finette Cendron VI, from Madame d'Aulnoy, 2019–20 gouache and chalk pastel on paper, 30 x 22 inches, Collection of Kathleen and Chris Loughlin