Fashion Focus | Home
December 17, 2022 – January 29, 2023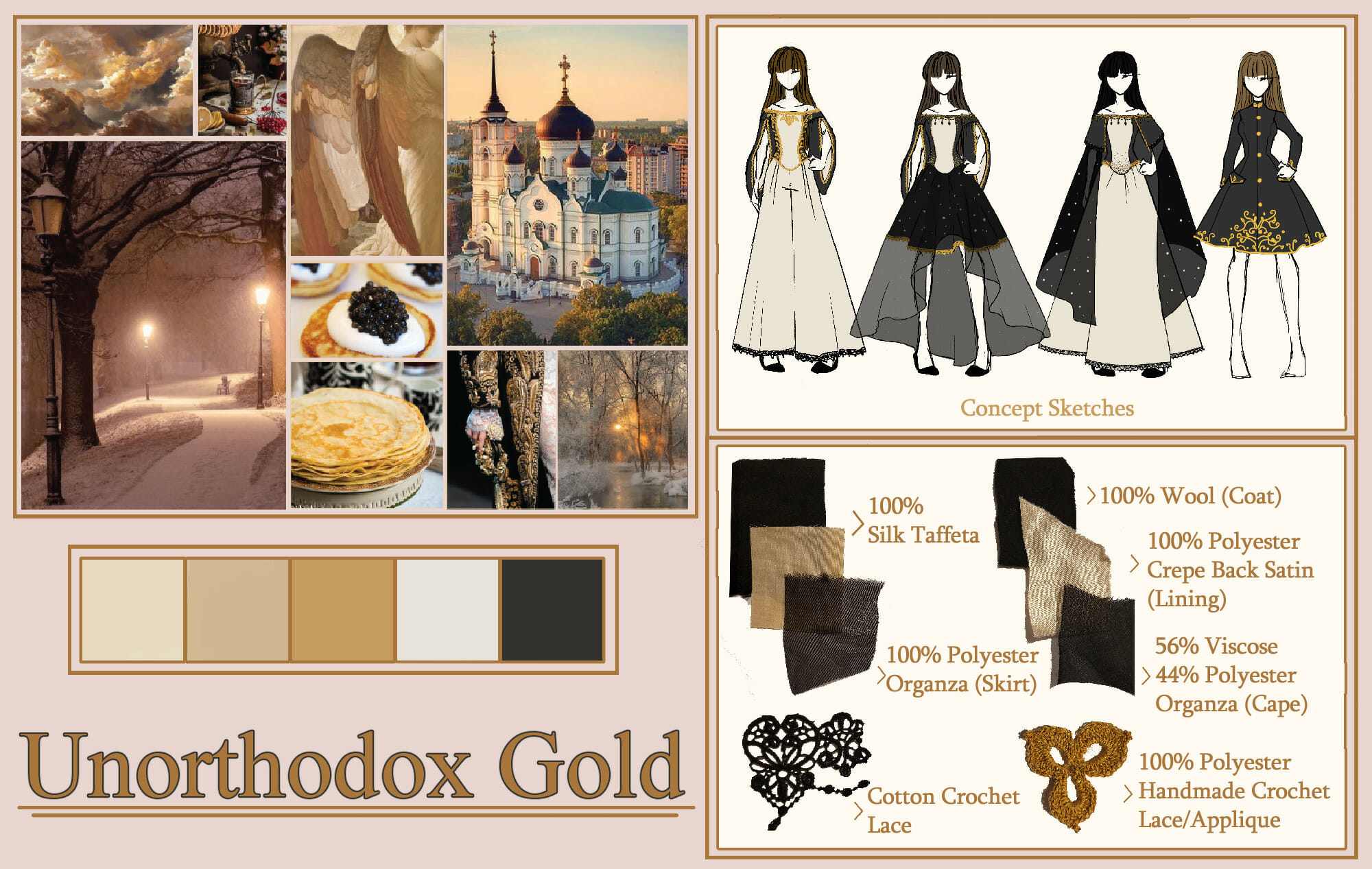 About
In the spring of 2022 while the Madison Museum of Contemporary Art was planning for the exhibition Home, a news feature aired about the Fashion Design department at Mount Mary University, and a unique collaboration was born. The collections highlighted in the broadcast shared a common theme with the MMoCA exhibition—each reflects on memory, contemplation, and reclamation of home. The Mount Mary designers found inspiration in the places and people that define home for them, resulting in creations that not only transport viewers, but also promote greater understanding of belonging, origins, and even displacement.
In conversation, Mount Mary University and MMoCA developed Fashion Focus | Home. Central to the collaboration is course curriculum based on the concept of home developed by Assistant Professor Elena Pitts. Mount Mary University Fashion Design graduates Asma Dasan, Anastasia Gouchtchina, Maka Muhidin, and Shoua Xiong are represented by their junior and senior collections as well as preparatory materials. Current students May Martinez-Gonzalez, Ro Storrs, Kailey Stout, and Leann Monika Wolf have shared their process books, presentation folders, and sketches illustrating their responses to home.
Fashion Focus | Home not only provides an opportunity to reflect on the exhibition Home, it also reveals how deeply personal inspiration can be for artists working in all media. Moreover, it encourages viewers to consider the significance of the garments they choose to wear and how they resonate with individual histories and identities.
---
Channel 3000 Feature
Student Spotlights
---
Related Exhibition
July 30, 2022 – February 19, 2023
---
Press Release
Press Coverage
Why You'll Want to Check Out This Fashion Exhibition
– Milwaukee Magazine
Fashion design students showcase work in MMoCA exhibit
– Fox47