Events
Learn more about the Museum's fundraisers and events.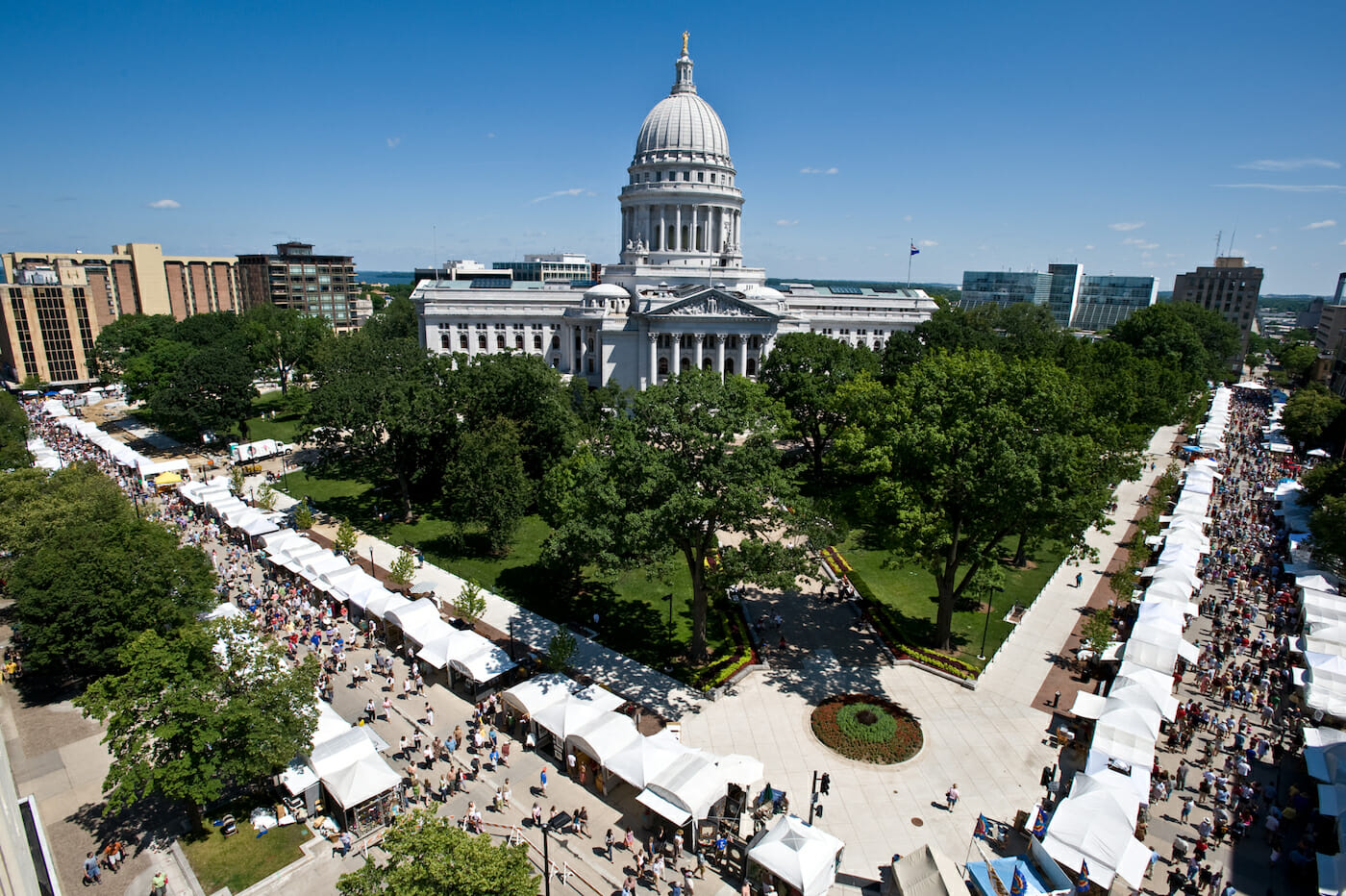 Art Fair on the Square
One of the Midwest's most popular and highly regarded outdoor celebrations of the arts will return to the Capitol Square on July 9 & 10, 2022!
---
Gallery Night
Gallery Night, a long-time Madison arts tradition that showcases the city's vibrant arts community, returns on Friday, May 6, 2022. Organized by MMoCA, Gallery Night offers art lovers and art novices alike an opportunity to enjoy a wide variety of exhibitions, opening receptions, special events, and demonstrations at dozens of venues throughout the city.
---
MMoCA Mosaic 5K
If art moves you, will you move for art?
Join the socially-distanced MMoCA Mosaic 5K fundraiser, taking place January 14-28, 2022. Proceeds support the Museum's admission-free policy, exhibitions, programming, and operations.
---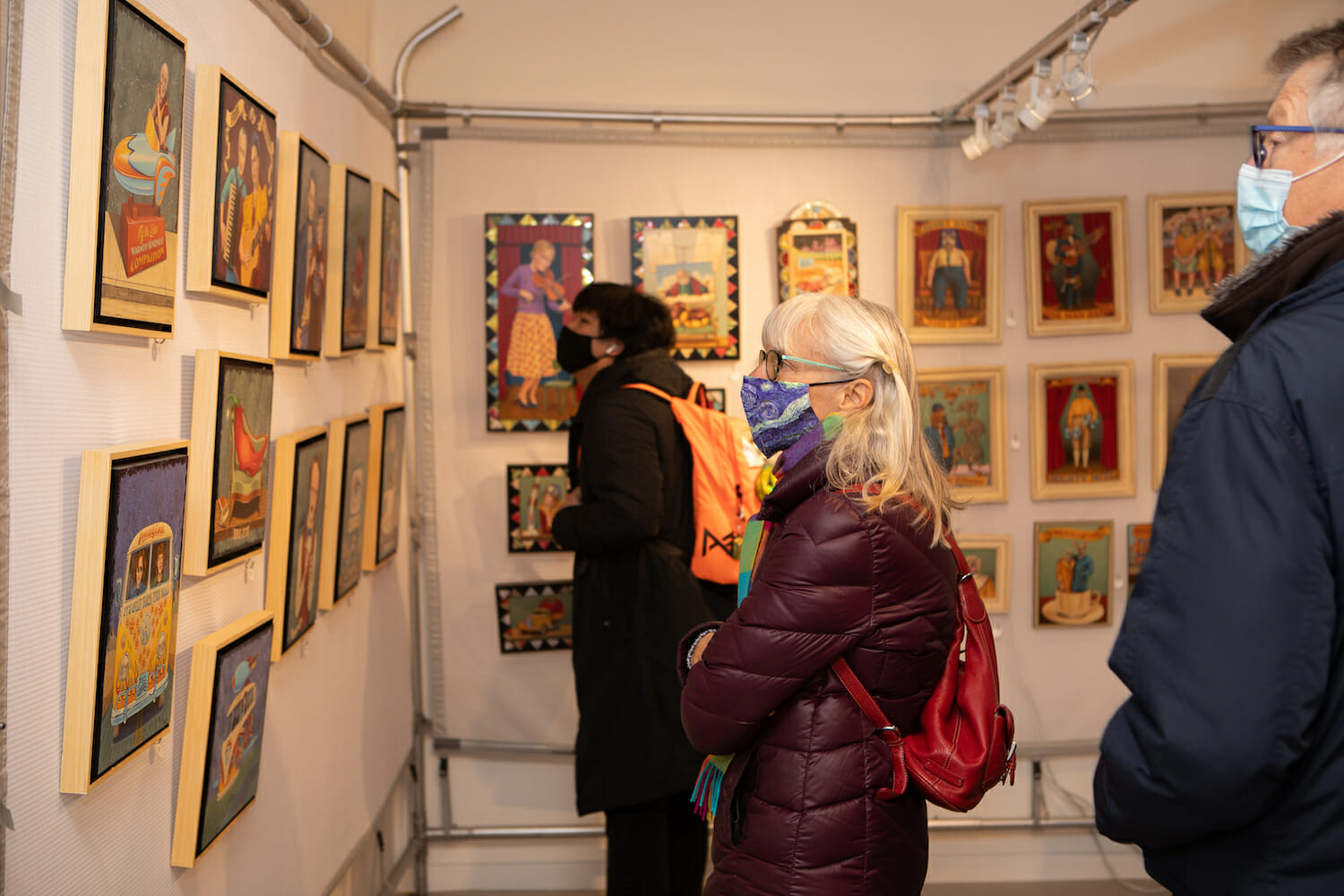 Art & Gift Fair: Weekends at MMoCA
The Art & Gift Fair: Weekends at MMoCA are a festive new series of events that carry on the 50-year tradition of the MMoCA organizing wintertime art fairs. The new Art & Gift Fair: Weekends at MMoCA are five consecutive 'mini art fairs' (AKA 'pop ups') taking place on Friday, November 12, 2021 and Saturdays and Sundays from November 13 through December 12, 2021.