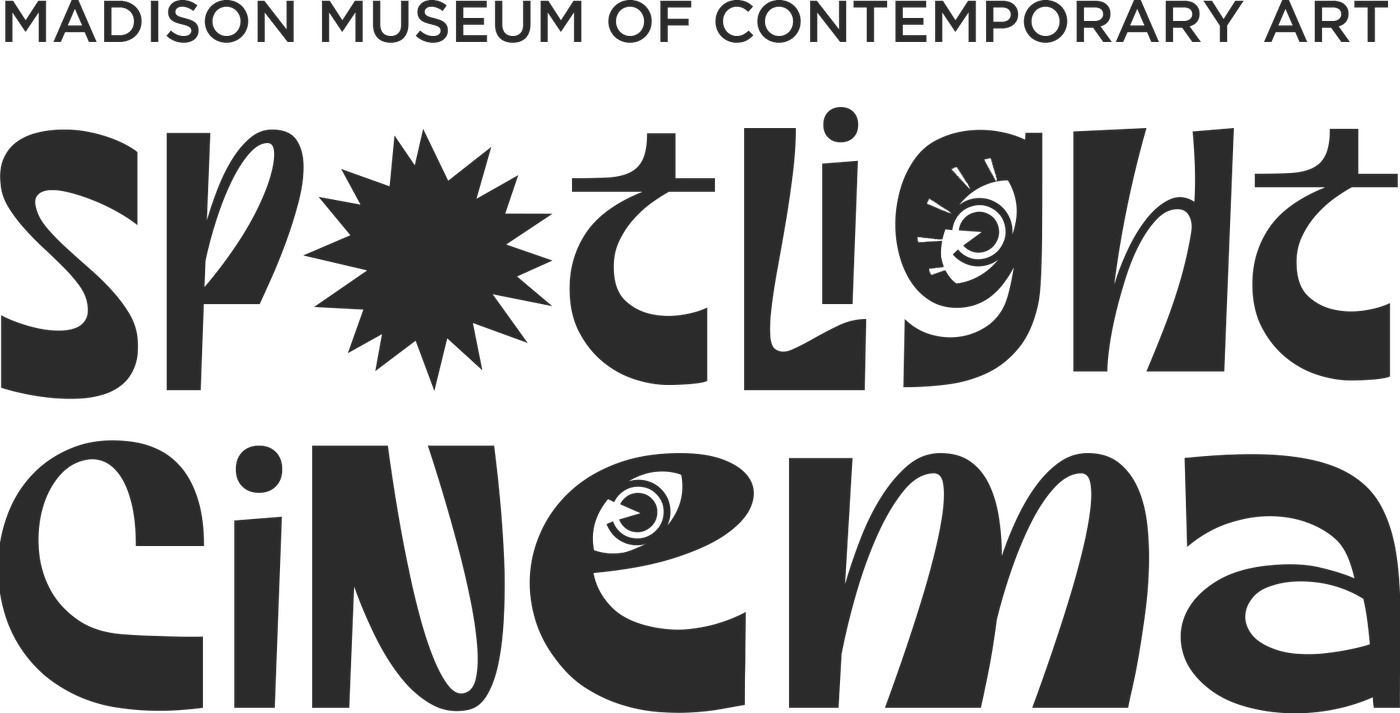 Fall 2021 film schedule.
2021 Program
Wednesdays at 7pm • October 6, 13, 20, 27 • November 3, 10, 17 • December 1
Ticket Information
Spotlight Cinema is $7 per screening, or free for MMoCA members and anyone age 18 and younger.
Ticket sales begin at 6:30 pm in the museum lobby.
Covid Policy for Attendees
Masks are required indoors and when interacting with Museum staff and highly encouraged outdoors.
Masks are encouraged outdoors when social distancing cannot be easily maintained.
Event capacities at MMoCA have been limited to allow ample room for social distancing between guests.
---
October 6, 7 PM: Ema
2019, Chile, 107 min | Pablo Larraín
Vivid, sexy, and explosive, Pablo Larraín's dance-film follow-up to the Oscar-nominated Jackie is "one of the year's most electrifying movies" (Indiewire). In an incandescent breakout performance, Mariana Di Girolamo commands the screen as the titular platinum blonde dancer, pyromaniac, and mother, with Gael García Bernal portraying Ema's partner in crime and life. When their adopted son is taken away after mimicking her parents' wild behavior too closely, this anarchic power couple attempts to reset their lives. Between its exuberantly-staged dance sequences on the streets of Valparaíso and its scenes of intense eroticism, Ema is a cinematic firecracker. "Explodes off the screen like a Roman candle. Exhilarating, daring and deeply human… a picture of pure freedom" (Time Out).
---
October 13, 7 PM: The Macaluso Sisters
2020, Italy, 89 min | Emma Dante
On the top floor of a crumbling apartment building in sunny Palermo, five orphaned sisters live with a huge flock of doves that they rent out for weddings. Their fairy-tale existence is cursed when tragedy strikes at the beach, a single moment that forever ruptures their lives. Adapting her own play, director Emma Dante makes brilliant use of a three-act structure, skipping decades between each section of the story—we next encounter the sisters in middle and old age, still in the same apartment. The huge scope requires a large cast—12 actors playing 5 roles between them—and Dante pulls it all together beautifully, crafting a moving and delicate tale of lifelong sisterhood.
---
October 20, 7 PM: The Velvet Underground
2021, USA, 110 min | Todd Haynes
The most timeless and influential band in American rock (and still the uncontested paragons of downtown NYC cool), The Velvet Underground receive a worthy and overdue tribute from Todd Haynes (Carol, Safe). Loaded with incredible vintage footage—much of it culled from Andy Warhol's films—the documentary's borders extend beyond the band to resurrect the 1960s New York art scene they emerged from. Borrowing Warhol's contemporaneous mind-bending, multi-screen "exploded cinema" techniques, Haynes creates a kaleidoscopic viewing experience that must be experienced loud and on the big screen.
Press: New York Times, NPR, Rolling Stone
---
October 27, 7 PM: Bergman Island
2021, France, 112 min | Mia Hansen-Løve
Tony and Chris (Tim Roth and Phantom Thread star Vicky Krieps) are a filmmaking couple who travel to Fårö, a tiny island off the coast of Sweden that was the longtime home of art cinema icon Ingmar Bergman. As they search for secondhand inspiration in this cinephile theme park, Chris begins telling Tony about the screenplay she's working on, and director Mia Hansen-Løve elegantly whisks us into a parallel narrative, a bittersweet love story about a young couple reuniting. As the layers of reality and fiction combine, the film transforms into a breezy hall-of-mirrors meditation on the nature of relationships and work. Tonally, Bergman Island may be far removed from the cerebral austerity of its namesake's oeuvre, but it is no less moving and profound. "Rare and remarkable… a heart-stoppingly poignant stunner" (Indiewire).
---
November 3, 7 PM: Wheel of Fortune and Fantasy
2021, Japan, 121 min | Ryūsuke Hamaguchi
Winner of the Grand Jury Prize at the 2021 Berlin Film Festival, this elegant triptych presents three short tales of women in contemporary Japan. An actress realizes her best friend has fallen for her ex; a college student attempts to seduce her accomplished professor; and two women forge a new connection at their college reunion. With this intimate, potent trifecta, up-and-coming director Ryūsuke Hamaguchi further establishes himself as one of international cinema's most intriguing new voices. "An overwhelming film, amongst the best of the year, and a beautiful reminder of all the lives being lived in spite of our oddly lifeless time" (The Film Stage).
---
November 10, 7 PM: Days
2020, Taiwan, 127 min | Tsai Ming-liang
Named the best film of 2020 by Cinema Scope magazine, Taiwanese master Tsai Ming-Liang's newest work has been accurately hailed as "pure rapture… a full body massage for the soul" by Film Comment. Two solitary men—one a middle-aged man grappling with chronic pain, the other a young immigrant in Bangkok—meet in a hotel for a moment of transformative healing and catharsis. With a profound sense of patience and understanding, Days movingly captures the isolation of contemporary urban life, while reaching out for a human connection. "A quietly aching stunner from one of our great filmmakers… alert and alive and gorgeously sensual. With Days, Tsai Ming-Liang has made something exquisite and rare" (Los Angeles Times).
---
November 17, 7 PM: Fabian: Going to the Dogs
2021, Germany, 176 min | Dominik Graf
In 1931 Berlin, three young people navigate the hedonism and darkening clouds of the waning days of the Weimar Republic. Aspiring writer Jakob Fabian falls for aspiring actress Cornelia, while his best friend Labude falls off the deep end—and all three must reckon with the political and moral compromises of the era. Although based on the acclaimed novel by German satirist Erich Kästner, Fabian – Going to the Dogs is no staid literary adaptation. Veteran director Dominik Graf attacks the material with an exhilarating freeform kineticism, restlessly collaging filmmaking techniques as the narrative hurtles forward, creating the feeling that the characters themselves are caught in the rush of history, hanging on for dear life.
---
December 1, 7 PM: Identifying Features
2020, Mexico, 94 min | Fernanda Valadez
To accompany the Museum's Caja de visiones exhibit, Spotlight presents the Madison theatrical premiere of one the most accomplished and acclaimed Mexican films of recent years. At the US-Mexico border, a mother in search of her missing son encounters a young man recently deported from America. Together, they embark on an odyssey through the country's most remote and dangerous regions. Winner of multiple awards at the Sundance Film Festival, Identifying Features "combines stunning cinematography, evocative sound design and hints of magical realism to create a visionary work of devastating power" (Sight & Sound).
---
A program of MMoCA's education department, Spotlight Cinema is curated by Mike King and generously funded by an anonymous donor, maihaus, and Venture Investors, LLC.