Hairy Who (and some others)
October 14, 2007 – January 6, 2008
Overview
Hairy Who (and some others) includes thirty paintings, prints, drawings, and collages from MMoCA's permanent collection and an important private collection that provide an overview of Chicago Imagism and the charged Chicago art scene that emerged in the 1960s. Featured artists include Art Green, Gladys Nilsson, Jim Nutt, Ed Paschke, Roger Brown. Christina Ramberg, Ray Yoshida, and Robert Lostutter.
A series of exhibitions staged by Don Baum at the Hyde Park Art Center between 1966 and 1969 was the sounding bell for Chicago Imagism. The first show presented Hairy Who, a group of six young Chicago artists, including Art Green, Gladys Nilsson, Jim Nutt, and Karl Wirsum. This milestone exhibition set the tone for presentations of additional groups and artists over the next three years.
Although the exhibitions displayed a diversity of styles, a local critic discerned enough common ground to dub the artists "Chicago Imagists." They were all in their twenties and students at the School of the Art Institute of Chicago, where they were influenced by the faculty, especially Ray Yoshida, and by the museum's distinguished collection of Surrealist art. As was the case with Pop artists in New York and Los Angeles, the Chicago artists were also significantly drawn to the everyday world and popular culture. Chicago Imagism was a fantasy art of brilliant color and brash cartoon-like satires that spoke to the political and social foibles, violence, and whimsy of contemporary life. It was also emblematic of the decade's youth movement and counterrevolution that championed flower power and a deep questioning of authority.
The Chicago Imagists showed that vital new art could be created in the American Midwest, outside of New York, and that it could compete on its own terms. Their achievement was an important precedent for the globalizing of contemporary art in the decades to come.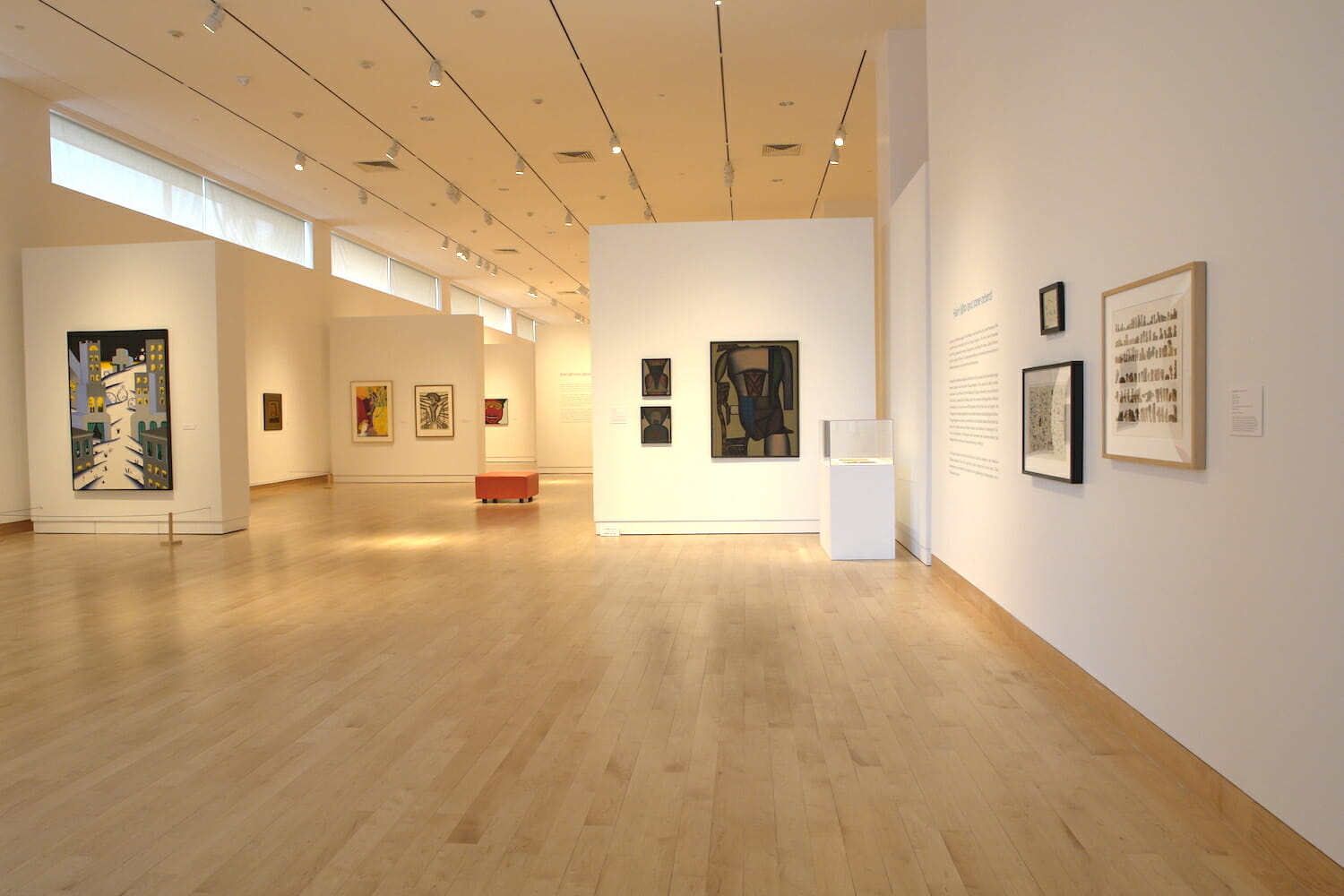 ---
Exhibition Support
The Wisconsin presentation of Karl Wirsum: Winsome Works(some) and the exhibition Hairy Who (and some others) have been made possible by generous funding from Whyte Hirschboeck Dudek, S.C.; Bruce Rosen and Diane Seder; the Dane County Cultural Affairs Commission with additional funds from the Endres Mfg. Company Foundation and the Overture Foundation; the Art League of the Madison Museum of Contemporary Art; and a grant from the Wisconsin Arts Board with funds from the State of Wisconsin.